2022 SCNM Start Times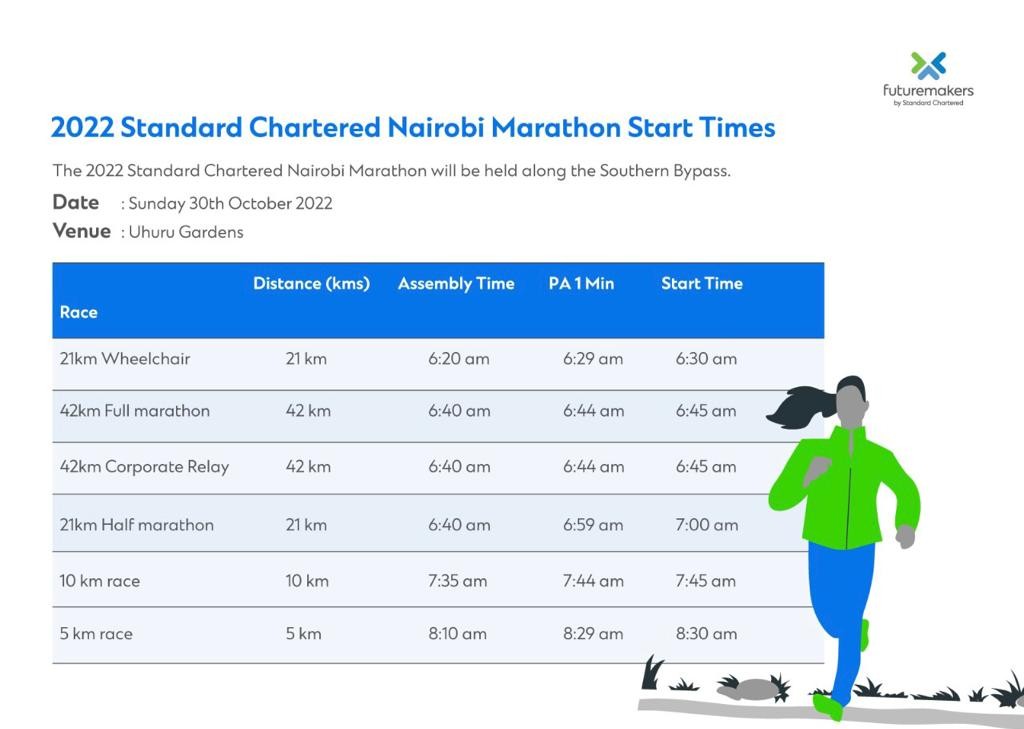 The road used for the Marathon will be closed on Sunday 30th October 2022 from 12.00am. PLEASE BE THERE EARLY, the marathon will start at the exact times indicated above.
Runners in the Virtual Marathon will be able to participate from anywhere in the world and capture their results via the Strava activity tracking app. The Virtual Marathon will be open from Sunday, 23rd October 2022 to Sunday, 30th October 2022.
Registration for the Physical and Virtual marathon will be done on the official marathon website at www.nairobimarathon.com. The registration fee is KES 2,000 for both local and international participants. Additional donations can also be made on the website.